Disney Blog Carnival: Music
Today is the last day of the Disney Blog Carnival but if you're just now checking it out, you can go to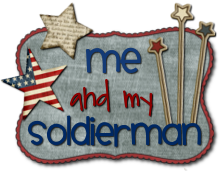 and check out more stories/pics. Also, check out my earlier posts in the carnival
Disney Blog Carnival: Parks
Disney Blog Carnival: Rides
Disney Blog Carnival: Food
Disney Blog Carnival: Characters
Disney Blog Carnival: Fireworks
But, back to today's topic, Music. The theme parks are full of different music...each attraction, each land, seemingly each corner has it's own theme song and it sets the stage but rather than going over all the amazing music Disney uses in the parks, I'm just going to tell you about my favorite three Disney songs.
The first, is sappy. My favorite princess has always been Jasmine. Unfortunately, I have almost nothing in common with her...I'm not a princess, I'm a pale, white, dirty-blond girl with blue-green eyes but I do have a diamond in the rough so here's a song that always makes me think of him...(with pics from two different trips-before the boy and with the boy)
Ok, sappy moment over...well, for the most part. The second Disney song that I LOVE is a song that reminds me of the two most important people in my life and their special bond...
My last Disney song is our favorite park ride song and is just the kind of song that gets into your head (but in a good way). It's Splash Mountain's theme song and was my hubby's special ring tone for a long time. The pictures are just a few of the highlights from the last couple of years at Walt Disney World.
I hope you've had as much fun reading and watching the Disney Blog Carnival as I have. Big thanks to JG at Me and My SoldierMan for hosting it!