Disney Blog Carnival: Fireworks!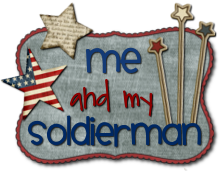 There's just something about the Magic Kingdom's fireworks show, Wishes, that always brings a tear to my eye. Last time we went, I had a fun new camera and took lots of pics...here's a video of the fireworks from the boy's first night in the parks...(sorry about the sound quality and keep in mind, I'm 5'2" and forgot my tri-pod so big people were a problem)
And yes, the boy really did fall asleep on Joshua's shoulders in the middle of the show (that's what happens when you're 14 months old and refuse to nap and miss something during the day).
One more thing, am I the only one who sees Tinkerbell in this picture?
Tomorrow's topic: Music
If you missed some of my previous Disney Blog Carnival posts you can find them at:
Disney Blog Carnival: Parks
Disney Blog Carnival: Rides
Disney Blog Carnival: Food
Disney Blog Carnival: Characters